Important Covid Reminder
AAUW does not sanction in-person meetings at this time nor for the foreseeable future. Our insurance coverage may allow meetings if waivers are signed but exercising that option would likely be tested in court. AAUW's guidance is in adherence with California mandates and in the best interests of all our members. Let's remain safe today and enjoy gatherings in the future!
---
Working together to empower women in Burlingame,
Brisbane, Colma, Daly City, Millbrae, San Bruno,
and South San Francisco,
the AAUW North Peninsula Branch:

Raises $6000 per year including a $4000 grant to send five 7th grade girls to one-week science camp at Stanford University.
Tech Trek
---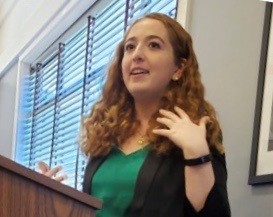 Disburses thousands of dollars each year for fellowships and grants for post graduate education and community projects.
AAUW Funds
---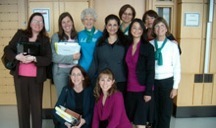 Works for equity for women and girls by supporting legislation for equal pay for equal work, applying Title IX equally to girls, and advocating for women's freedoms.
Legal Advocacy Funds
---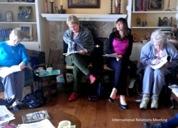 Studies AAUW international issues, such as global conflicts,
economics, and environment.
International Relations
---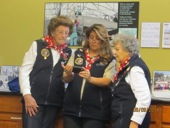 Travels to San Francisco Bay area locales, such as museums, aquariums, parks, and buildings.
Traveling Women
---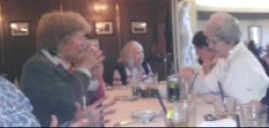 Socializes at bridge playing, luncheons, Mah Jongg, and movies.
Social Activities
---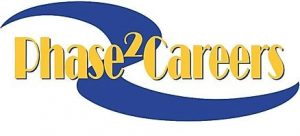 Collaborates with Phase2Careers to bring gender pay equity training to professional women engaged in job search or career advancement.

Mission Statement
The American Association of University Women (AAUW) promotes equity for all women and girls, lifelong education, and positive societal change. We're all inclusive, purposeful, welcoming, and fun! We're dedicated to educational opportunities, equality, and gender equity.
Come join us for lifelong friendships!
Membership in the AAUW is open to graduates of accredited four-year colleges and universities
or community colleges such as San Mateo, Skyline, Cañada, and City College of San Francisco.